About Us
Baden Research Lab is a state of the art research center focused on research and development on biological science. We strive to give the products and services to our clients and partners.
Product & Services
Research and Development
We are committed to conduct research and development in our field of work. BRL provides collaborative service in the fields of biological science.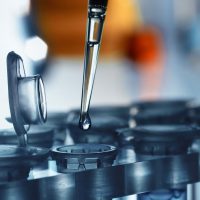 Product Testing and Analysis
We provide testing and analysis service to our clients and partners to deliver professional and accurate results in a timely manner.
Advisory Services and Training
BRL can provides consultation and training according to the needs of our client and partners